HILTON HOTELS GLASS RAILINGS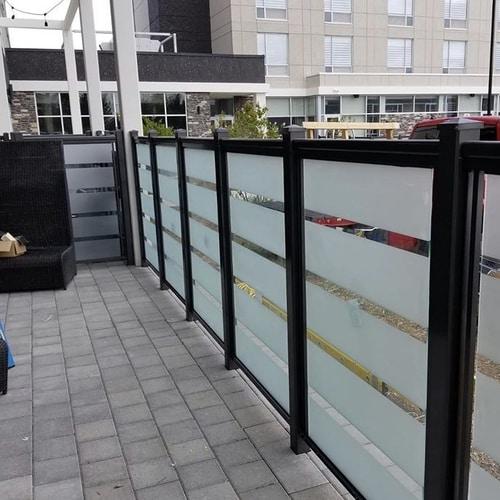 RESIDENTIAL PRIVACY BALCONY RAILINGS IN TORONTO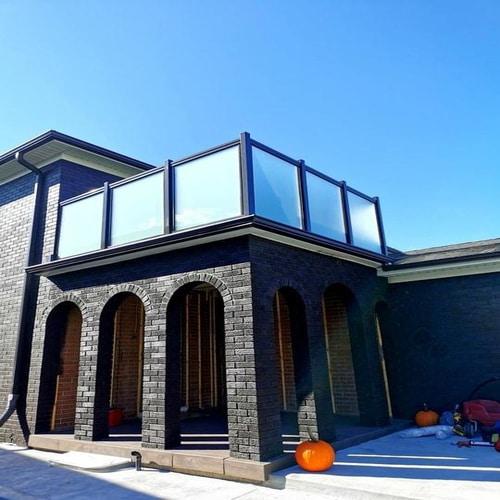 Aluminum Privacy Glass Railings Canada: Everything You Need to Know
Have you been dreaming of installing Privacy Glass Railings railings for years? A deck railing is often a very simple part of a home; however, it adds character and beauty to your space. It is essential to note that aluminum deck railings can increase your property's appeal and value.
There are various factors to consider regarding Privacy Glass Railings, such as the design, materials, and its' ability to complement the rest of your property.
The beauty of taking on a project like this is that you are not limited to choice. You are free to combine various options until you get the exact design you are looking for. It is all about finding what is best for your living space. If you are based in Canada, our team is going to help you with the installation of your dream deck railing while fulfilling all building requirements.
Various Privacy Glass Railings: Materials and Designs
There are various Privacy Glass Railings to choose from. One should go for the option that is suited for its' needs. For example, you would use different railings for a balcony than you would for stairs.
What Materials Are Used for Aluminum Deck Railings?
The materials you choose should match the location of the railings. If you are looking for an outdoor railings deck, the substance needs to be able to withstand the weather conditions. A railing can be made out of the following:
Aluminum Pickets
Tempered Acid Etched Glass
This durable material is a popular choice as it is maintenance-free.
What Makes Privacy Glass Railings and Privacy Screens Good?
There are various factors to consider when looking at the standard of the work. A few essential characteristics include:
The highest quality components
Professional and safe installation
Innovation and creativity
Compliance with necessary building requirements.
Absolute privacy
The purpose of a railing system is not only for aesthetics; it is also meant to add a sense of safety and privacy to your home. One needs to make sure that it is a convenient project for you.
Privacy Glass Railings Posts
The posts of the railings deck are the most vital part of the structure because they provide the necessary support. The column consists of three sections:
Sleeve skirts – This is the section you can decorate as you please. It attaches to the bottom of the sleeve.
Post sleeves – The column that supports the railing.
Sleeve caps – A sleeve cap is an element placed at the top of the post. it is cap-like and may also be decorated as you please.
Choosing the Ideal Privacy Glass Railings: Quality, Styles, and Pricing
Choosing the perfect system for your home does require a lot of work. Please make your final decision based on:
Safety
Sizing
What suits your preferences
Appropriate materials – Glass railings are popular choices in today's world; however, iron and metal are best for specific instances.
Our team of experts ensures that your new Toronto railings are of high-quality, take all safety regulations into consideration, are stylish, and do not break the bank account. It is time to turn your vision into a reality. Please send us your contact details so that we can get in touch. Whether it is an outdoor porch you are looking for or a luxurious staircase, we deliver nothing but the best! View our gallery to see more pictures!
Privacy Glass Railings and Privacy Screens
It is no surprise that everyone wants a glass railing. However, if you are considering outdoor projects in Toronto. Aluminum railings and glass railings are better suited for indoor uses such as stair systems. Glass may be the perfect addition to the front of your stair railings.
Call Us Today!
Contact us today if you want a custom deck railing. Our business is going to ensure that you have the most beautiful property in Toronto thanks to your deck railings. Leave your name, email, or details below to get in contact with us today!
We provide aesthetically pleasing results as well as a pleasant experience for you.